Pelletier's Autobody is Thunder Bay's most qualified and experienced autobody repair facility, and our customer service is unparalleled. You can trust us to take care of you and your vehicle through the entire process — from the moment of the accident to the moment you receive your expertly repaired vehicle, we take care of everything.
Below are some of the services we provide, from minor dent and chip repairs, to glass or tire replacement, to full restorations. Of course, we are happy to answer any questions you might have. Call Pelletier's Autobody today!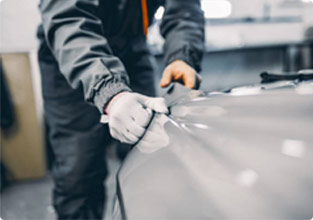 Collision Repair
Pelletier's Auto Body is equipped to carry out a full range of repairs, ranging from paintless dent removal to restoration work resulting from a major impact. Our collision repair centers use the most advanced high-tech equipment, ensuring that any maintenance and repairs we do on recent models will comply with the directives and latest technologies used by auto manufacturers.
We employ computerized processes in all body repairs to provide the quality control that you, the customer, expect. Our teams handle auto body restoration for individuals, fleets and management companies. Our range of services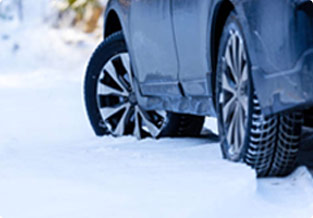 Seasonal Tire Storage
Avoid the hassle of swapping your winter tires – let Pelletier's take care of it! We can change and rotate your seasonal tires, then store here them until you're ready to swap them again.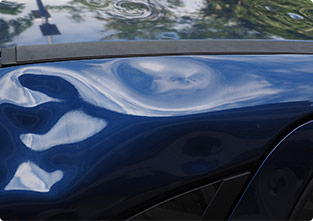 Dent Repair & Paintless Dent Removal
Pelletier's Autobody is Thunder Bay's leading automotive body shop, with highly trained and experienced experts in traditional dent repair, as well as paintless dent removal. Ideal for small dents, door marks or hail damage, paintless dent removal (PDR) may be an option for you. Call us today to schedule as estimate!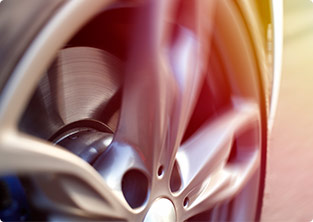 Wheel Rim Repair
Curbed, chipped, peeling, or otherwise damaged wheel rims are no trouble for our experienced technicians. You can even take the opportunity to customize your rims with your choice of powder coating color and finish by our Powder Coating division! Our attention to detail is second to none.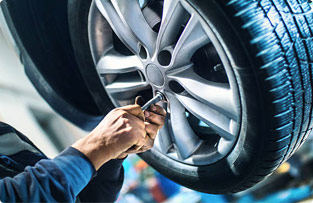 Tire Sales & Installation
Our Tire Shop can provide you with the right tires for your vehicle from all major brands, mounted and balanced and installed.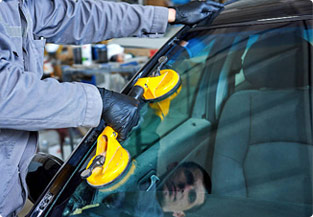 Glass Replacement
From stone chips to accidental breakage, Pelletier's Autobody's full service Glass Shop is equipped to repair or replace damaged windshield or window glass, exceeding your car manufacturer's specifications.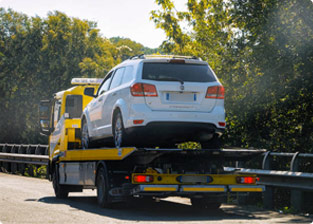 Towing Service
Don't get stuck out in the cold. Pelletier's Autobody can arrange reliable towing service for your peace of mind. Let us handle all the details.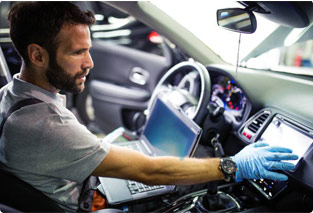 Vehicle Diagnostics
Pelletier's Autobody is equipped to perform full vehicle system diagnostics in all modern vehicles with the most current technology and qualified technicians. If your car is experiencing strange performance or there is a warning light on your dash, visit Pelletier's Autobody to fix the issue properly, the first time.
Valet Service
Having your car in the shop is a [big] inconvenience. That's why Pelletier's provides valet service that include pick-up and delivery of your vehicle, as well as an on-site Enterprise Car Rental location so you can stay mobile while your car is being serviced.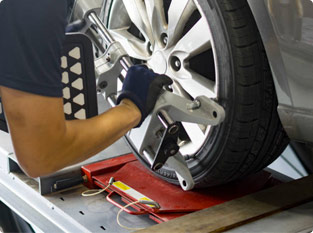 Wheel Alignment
Proper wheel alignment is essential for a safe, smooth ride, but it also protects your tires and suspension components from irregular wear. Rely on Pelletier's Autobody's (top of the line) wheel alignment technology and our expertise to get your car rolling true.